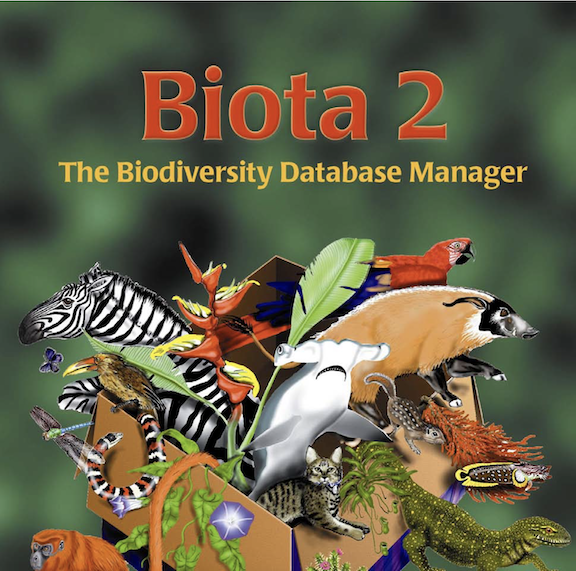 Biota
has had a long and useful life, from its origin in 1994 when the Arthropods of La Selva project began in Costa Rica, until the present—for a few diehard, loyal users.
Biota 3
, the final public version, does not run on current Mac or Windows operating systems, but the database design, tools designed for demanding users, and user interface have been influential in the field of biodiversity database design.
You can view or download the
comprehensive, 862-page manual here
.